Welcome, to The STRANGE TRAVELER
|
home




Become a Strange Traveler

==================================================================================================================
Become a Strange Traveler ...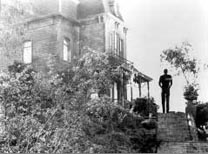 Psssst!
Want to know the best place to view UFOs in Los Angeles?
How about the most haunted bar in New York City? In Philadelphia? How about Tombstone, New Mexico; Edinburgh, Scotland, or Bojnice, Slovakia?
Which American city has the best Halloween bash? What vacation lakes boast dinosaur-like monsters? Is there really a Las Vegas chapel that specializes in vampire wedding?
These are the kinds of questions you can expect to have answered in "The Strange Traveler." Future topics are likely to include jungle hallucination vacations, haunted theme parks, camping with Bigfoot and Dracula tours in Transylvania.
To receive this irreverent, but useful, FREE newsletter once a week, simply plug your email address into the Topica.com box below and follow directions. It's easy.
You could also just email me directly at
fred@strangetraveler.com
. I'd be more than happy to personally add your name to my subscriber list and add any requests of things you'd like to see to my "to do" list.